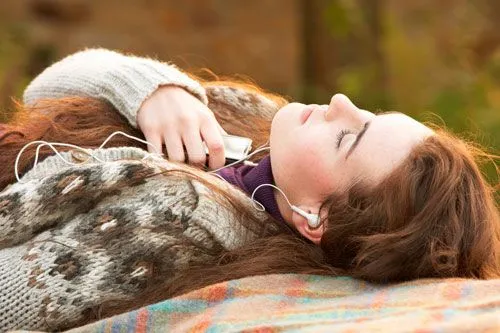 The fact that you've reached this page means that you likely already know what a thief anxiety can be.
It can try to steal your peace, interrupt your sleep, complicate your interactions, overwhelm your decisions, and hijack your life.
You know the feelings all too well, I'm sure. Your mind races with seemingly endless thoughts that loop over and over again, causing you to feel scared, distracted, directionless, and irritable. This may be carrying over in to your sleep and disrupting your rest, which may lead to further distraction and irritability and lead you to needless arguments with your spouse or kids or interactions with co-workers that are touched by friction.
Maybe you are so tired of the constant pressure that builds as a result of your anxiety symptoms that you may not even feel like interacting with others, choosing to stay at home rather than joining in. You may be passing up exciting experiences for fear of embarrassment, dread about messing up, or sheer exhaustion as you anticipate the effort that would be necessary to simply act "normal" around others.
You might be experiencing irrational fears and worries or rational-but-excessive fear and worry about things that are out of your control. Fear may be swirling within you about things way in the future that may or may not even take place, and you may find that regrets about the past are also a rather constant companion. From awkward moments replayed again and again to intrusive and perseverant thoughts that you might even feel ashamed to acknowledge outloud, to physical sensations of panic such as a fluttering heartbeat, clammy hands, racing pulse, or sense of heightened awareness, to overwhelming feelings of doom and gloom, each of these symptoms can be indicators that you are battling anxiety.
In fact, you likely find that you can't really relax as your mind is always going, and you find yourself struggling just to come up for a bit of fresh, carefree air. It isn't easy to carry these anxious stressors, but you are doing it day after day.
When you consider all that you are experiencing, I hope you see that you are actually very strong. I want to help you break through the mental, physical, and emotional pain. It's no wonder your moods, sleep, work and relationships are impacted. If you can't regulate your own emotions and thoughts, how do you possibly break through the noise in your system long enough to have energy to suceed at other tasks as you'd like. It can feel impossible.
Even though you may feel like things are helpless, you don't have to go it alone. Therapy can help you work through and overcome the struggles you are now battling. Dealing with anxiety symptoms can be a challenging and complicated maze to navigate. However, I will work with you to find your custom-designed road map to help you find your path out. We will do this together, one step at a time, by uncovering the core root issues, beliefs, and experiences that have brought you to this point, making sense of what they are trying to tell us has yet to be resolved, and then make a plan of care that incorporates your unique strengths as well as the therapeutic skills and tools that I bring to our sessions. Together, we will make sense of your feelings, moods, thoughts, and behaviors, align them with your values, needs, and goals, and help you get "unstuck."
As your therapist, I take pride in utilizing the latest evidence-based therapies that are well-researched and proven to work with anxiety, stress, emotions, and relationship issues. My favorite treatment approaches are Emotion-Focused Therapies (EFT, EFCT, EFIT), Compassion Focused Therapy (CFT), and Neurologically Informed Cognitive Behavioral Therapy (CBT). (If you would like to learn more about these modes of treatment, you can click here). Besides proven treatment protocols, when you work with me, you will benefit from my 25 years of experience in the field of therapy. Our sessions together will be informative, supportive, and challenging, with maybe even a touch of fun. When we work together, I will help you to uncover your true potential so that you can start living the life you want to live: a life that is free from fear, worry, anxiety, and stress.
I want you to feel empowered in your life and in your relationships. I want you to gain the skills and tools necessary to help you to cope effectively with your anxiety so that it can stop robbing you of the life you desire and the sound mental and emotional health you deserve.
You may not feel it right now, but you can overcome your anxiety. If you are ready to break free from the struggle and move forward to reclaim your life, let's work together to empower you to step back into your life, one where your anxiety is lower and your enjoyment is greater.