Online Tele Therapy Available. GET STARTED 515-608-8034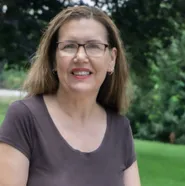 Serving Iowa and Nebraska
Welcome! I'm so glad you dropped by here today because that means you are someone who knows the value of taking care of yourself and reaching out for help when times get tough. In fact, I'll go so far as to guess that your life is amazing in many ways, and you often find that you excel at many of the things you do! You are likely a fabulous business owner, employee, parent, or volunteer. Whatever you do, you definitely don't like to settle for mediocre.
Yet, even though you have a lot going for you, when you get a moment to yourself and take the time to reflect and be completely honest, you know that something isn't quite right. Is it anxiety? Stress? Interactions with others? If it's any of these things, you are definitely in the right place. To learn more about anxiety treatment, click here.
I understand that there is a lot on your plate and that these constant struggles with your thoughts, feelings, and moods are the last thing you need. Perhaps your anxiety keeps trying to creep into your thoughts, your dreams, your job, or your relationships, or maybe your relationships are suffering in other ways, and you can't seem to get past these stressors to live your life to the fullest. You know there must be help somewhere and long to find a way to come up for air. To learn more about relationship help, click here.
Why does it have to be so hard?
You may be dealing with painful thinking issues such as racing, obsessive, or intrusive thoughts, or you may be troubled by things like irrational fears, relational conflicts, high stress, and sleep disturbance. These symptoms are often better managed and can even go away with therapeutic help. Maybe you are experiencing the physical symptoms of anxiety such as heart-palpitations, brain-fog, panic attacks, unpleasant muscle tightness, or a sense of always being on edge, irritable, or jumpy. These, too, can be helped by therapy. You don't need to suffer alone any longer. I can help. Click here to GET STARTED.
I'd love to walk alongside you in your journey toward overcoming the anxiety and relationship issues that are currently keeping you stuck. Together, we will work on making sense of your emotions and thoughts, and we will work together to make sure your treatment plan aligns with your values, needs, and desires so that you can not only thrive and grow as an individual but also as a spouse, partner, friend, parent, and relative. We all need a safe place to be real, heard, and encouraged.
This is ultimately why I am a therapist: to provide you with a supportive environment where you can relax, reflect, and learn how to effectively take action to get where you want to go. When you work with me, you will experience a non-judgmental environment along with compassion and understanding. You will also benefit from my many years of experience in providing a high level of skill and specialization when we work together. Bringing my 25+ years of experience and my training in Emotion Focused Therapy (EFT), Compassion Focused Therapy (CFT), and Neurologically Informed Cognitive Behavioral Therapy (CBT) to our time together, you will get evidence-based care and outcomes for your anxiety and relationship issues. I promise you that I will listen well and actively offer support to help you reach your best life yet.
As a seasoned practitioner, I know when and how to effectively challenge you when I notice areas where you might benefit from such an approach, but I also know when to pull back and let you steer the ship. I partner with you to help you gain the insights, skills, and tools that will best help you to move forward no matter what areas you want to target in our work together.
Reaching out for therapy is not easy. It takes strength and courage to seek out care for your mental and emotional health, and it is so important that the therapist you choose is one with whom you feel you can easily connect, trust, and share. I recognize that therapy and the needs of each individual client are unique, and I want you to feel comfortable as you share your deepest thoughts, feelings, and vulnerabilities, so my goal is to help you experience healthy breakthroughs that will enable you to have a more peaceful life and better relationships with yourself and others. Being a human is hard enough without having anxiety and relationship stressors weighing us down.
I'd be honored to partner with you to figure out exactly what is going on below the surface and to collaborate with you to design a plan of care that will help us to not only identify your needs but to effectively meet them. You already know first-hand that there is great value to be found in working toward one's goals and the great feeling of pouring yourself into the next step of your journey. You don't have to venture the path alone.
Let me help you find relationship wholeness and bring peace to your anxiety. I look forward to meeting you!
-- Ronda L Hood, IADC, LMHC